Daniel Craig claims to be done with James Bond. Its an unpopular opinion, but quite frankly I am ecstatic about that. I was never a fan of Craig's portrayal of the iconic character, and while Casino Royale was a great rebooting of the franchise, and Skyfall was a tremendous film, Craig was merely an effective, not a brilliant, Bond. Now that he is apparently done with the character, it opens up the channels to a new actor taking the reigns – and while there are so many theories as to who it might be, it is exciting to speculate. Here are my choices for the next actor who I think should take the reigns. Some of these are names that have already been tossed into the hat by the citizens of the internet, and some of them have even responded to the petitions to get them to don the tuxedo – but there can be only one…
Just a note: there are two names that have been discussed many times before for the role, and are probably the current favorites for the role. They are not included on this list because I don't feel like they are capable of playing the character. Tom Hiddleston is effective as Loki, but in nearly everything else he has done where he has a leading role, he hasn't been very good. I doubt his ability to actually make Bond a likable character, and something important to note is that each actor who has portrayed Bond has brought their own unique characterization to the part. Hiddleston would quite simply be a combination of the more dull and lifeless elements of all of them. The other is Henry Cavill, who is a fan-favorite, but honestly, he managed to make Superman, an even more iconic hero, into a dour, emotionless and utterly boring character. Cavill did have the fun The Man from U.N.C.L.E., but that hardly serves the same market that James Bond is a part of. Honestly, I'm pretty sure either of these man will actually end up getting the gig – but I just think there are people who are better qualified for it. Here are seven:
#7 – Richard Ayoade
Yes. Richard Ayoade is one of the smartest and most lovable actors out there. The problem is he happens to be a comedian, and to date, all of the actors that have played Bond have been notoriously serious fellows. This needs to change, because quite frankly, the James Bond films have been losing their humour, and with the death of Judi Dench's character, there is very little levity in them anymore. Remember, James Bond might be a great spy, but the films began as being utterly silly and often camp fun. Ayoade wouldn't make the character a joke, nor will the films become spoofs – he will just show incredible wit and an awkward suave personality that will surely make James Bond the endearing protagonist and bring in the more geeky factions of the population to boot. Just remember how Kingsman: the Secret Service was a better James Bond film than the actual James Bond film from last year, mainly because of how fun it was.
Will it Happen? I seriously, seriously doubt it. I've never heard Ayoade's name mentioned in regards to the character, and honestly, he's only on my mind because I am a disciple of recent British comedy. I really don't think that out of all the contenders, that they will even consider Ayoade. But there is still hope – he is a far more likely candidate for a very similar role as the Doctor in Doctor Who, and with Peter Capaldi leaving soon, they are going to need a new Time Lord, which Ayoade would be perfect for.
#6 – Michael Fassbender
I don't like Michael Fassbender that much, but I can't deny that he would be a great James Bond. An actor like Fassbender will bring a wider audience into the cinemas. He has the appeal to cinephiles, who love him for his more subtle work in films like Shame and Hunger, and general audiences for his performance in the X-Men films. He is a two-time Academy Award-nominee, and would be the very first Bond to ever play the character having already been nominated, and I can see him following in the footsteps of Sean Connery and winning an Oscar eventually. Fassbender may not be my favorite actor, but he'll be a great Bond.
Will it Happen? I'm not sure – he's a pretty popular actor, but he doesn't strike me as someone that will want to do this very much. He turned down the role of Kylo Ren in the Star Wars franchise, so I can see him turning this down. He doesn't strike me as the type that wants to stick around in the world of franchises for very long, and I think he is just waiting out his X-Men contract. Maybe he'll do Bond for a once-off, but I doubt any studio will want to introduce Fassbender into the role of the character for only one film. I can certainly see him playing a Bond villain though, that's for sure.
#5 – Kit Harrington
A hugely popular actor, Harrington has made his name as Jon Snow on Game of Thrones. Unlike the rest of the actors on this list, he doesn't have much else to propel his career, and with Game of Thrones eventually ending, he is going to need something else to maintain that stardom. Adopting the James Bond character will certainly do very well for his career, and he would be a very effective, albeit radically different, kind of Bond.
Will it Happen? It might, and I am sure if the producers offer Harrington the part, he will take it. Unless Game of Thrones is still on television, I see no reason why Harrington wouldn't be a good choice for the role, or why he would turn it down if it was offered to him.
#4 – Damian Lewis
Honestly, Damian Lewis feels like a much more sinister Daniel Craig. But he definitely feels like someone who can play Bond – he has the personality, the looks and the attitude to play James Bond, and he has already proven himself on Homeland. He is a skilled actor, and he would be a wonderful choice for Bond, and I am pretty sure he is topping the lists of producers, because everything about him strikes me as someone perfect for James Bond.
Will it Happen? Hopefully it can – Lewis doesn't seem to have much in the pipeline, and he would be a fool to turn this down, because it will elevate his career to the next level – and Homeland fans will definitely show up (yes, both of them!)
#3 – Tom Hardy
Tom Hardy has had a meteoric rise to fame, and it is only logical that he would be offered the role that he is the best suited for. What I love about the idea of Hardy as Bond is that he would be a completely different kind of Bond – all of the previous Bonds have been pretty-boys, who are the very definition of upper-class. Hardy would bring a gritty, hardcore James Bond that would be equal parts fascinating as he is tough. Hardy has shown his ability to tackle dramatic work, and also to make a character in a franchise his own (his performance as Mad Max Rockatansky was wonderful and very different from Mel Gibson's performance)
Will it Happen? I think producers want Hardy – but does Hardy want the role? He is really famous now, so I am very sure he is the pick of the litter – but the question is whether or not he wants to commit to the role. I hope he does, because he would be a great James Bond. But somehow I feel he won't do it, and he'll rather stick to Mad Max as his franchise.
#2 – Gillian Anderson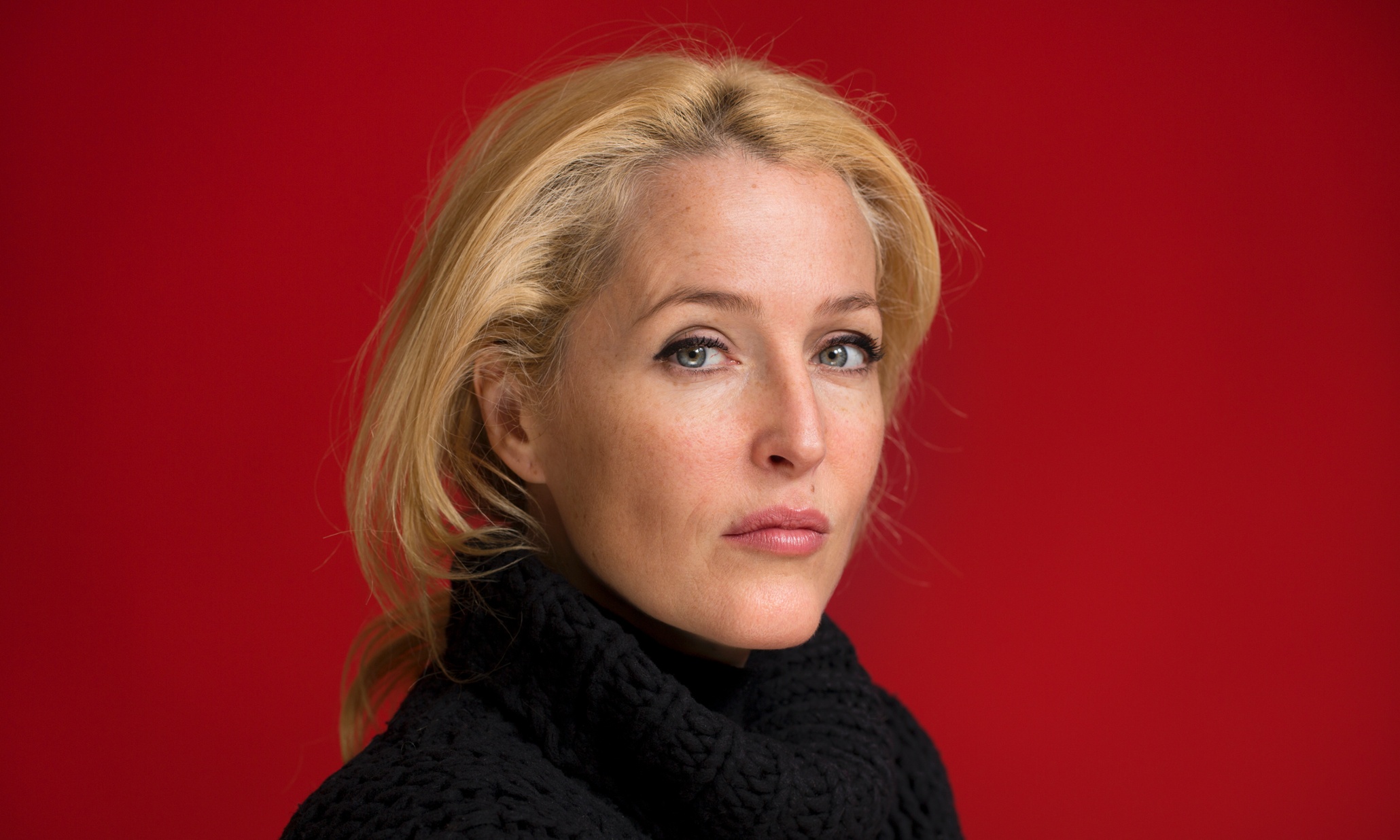 Gillian Anderson is the perfect person to play Bond, and for one simple reason – she is far more able to play the character than any of the men on this list. She proved herself as an icon in The X-Files, and even with the revival proved that she still has it. Right now, she is the fan favorite for the role, and the pleas for her to take over the role have been so huge, even she has responded to it, saying she would love to do it. The problem is that while she is absolutely perfect for the role (and I don't want to get too liberal here), the fact is that she might befall the same fate that the ladies of the new Ghostbusters reboot are facing – a slightly misogynistic view that Bond should only be played by a man, despite the fact that I am pretty sure Anderson could beat up any of the men considered for the role.
Will it Happen? I don't see why not – but the problem is that not only is Anderson a woman, she is also American – I am not sure why producers would go for anyone other than a Brit to play the role. However, I hope they seriously do consider Anderson for the role – and I am pretty sure she'll go for it. Casting Anderson would be such a wise choice – she has the talents and skills to do it, and her casting would ensure that Bond goes to the next level, making sure it isn't the same derivative character that we are bound to end up seeing.
#1 – Idris Elba
The man that has been linked to the character for a very long time now. Elba is perfect for the role – he's proven himself on Luther, and the recent film Bastille Day almost serves as Elba's audition for the role. There has been a lot of criticism (especially from Elba), that his casting would make him the "black James Bond" – but I don't see it that way, and I rather see it as Elba being the most qualified to do it. He has charm, he has talent and he's a pretty tough actor. He has proven himself countless times, so I don't see why he isn't the frontrunner to wear the tuxedo.
Will it Happen? I really hope so. It would be the best choice the producers could make, and would actually bring a lot of people back to Bond after the recent Spectre fiasco. I just think Elba is perfect for the role, and producers should not look towards dull candidates like Hiddleston and Cavill, but rather to someone exciting and talented like Elba. The only excuse for Elba not playing Bond is if it comes out he turned it down – but he shouldn't, because it is the role of a lifetime, and Elba is really the only logical choice for it.